Feedback
Greed - Clear the Grid
Greed is based on an old DOS and Unix terminal game with the same name.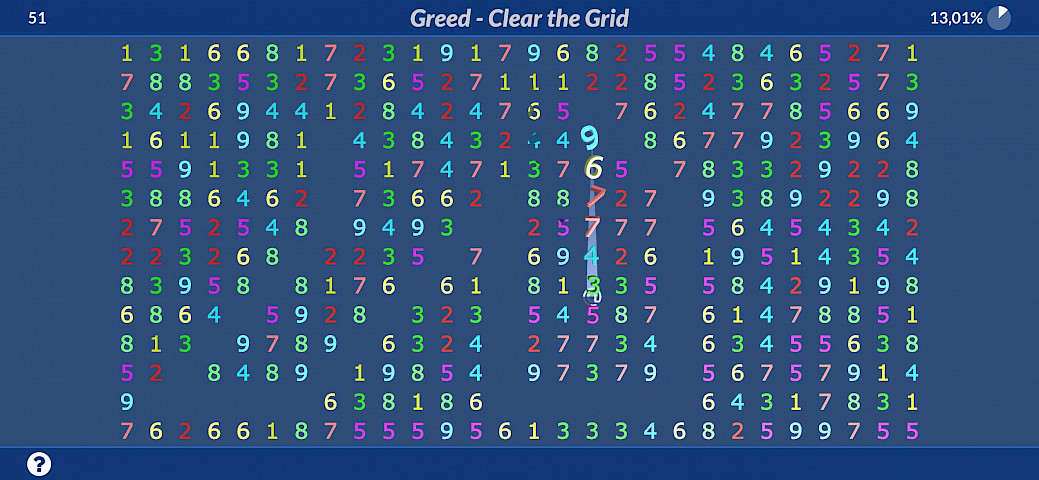 Move the @ symbol to clear the grid. Adjacent numbers determine to path length. Tap in the desired direction to see the path. Tap a second time on the same spot or on the path to move the @ along this path and kick the numbers off the grid.
Try to clear as much as possible.
Game ends when there are no possible moves left.
---
1.3
Removed ad
Framework update
1.2
Framework update
You can now share the last game
1.1
Bug fixes and optimization
New feature: "View Ad" button to see a static ad for "Cube Tipping"
---
The app stores scores and time locally. It doesn't forward any data.
Do you have any suggestions or problems? Feel free to use the feedback form for Greed - Clear the Grid!